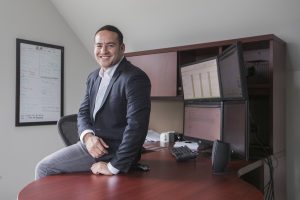 Altria Group, one of the largest tobacco companies in North America, has agreed to invest 2.4 billion Canadian dollars ($1.8 billion) into Ontario-based cannabis producer Cronos Group – the most significant foray by Big Tobacco into the rapidly growing cannabis industry to date.
Altria also agreed to make Cronos its exclusive partner for international cannabis opportunities.
The entry of Altria – owner of Marlboro maker Philip Morris USA and an investor in alcohol giant Anheuser-Busch InBev – is another major milestone for the marijuana sector, coming on the heels of Constellation Brands' bombshell investment in Canopy Growth in August.
Altria will acquire 146.2 million Cronos shares at a price of CA$16.25 per share, representing a 41.5% premium to the 10-day average price ending Nov. 30, the last unaffected trading day prior to Cronos publicly disclosing discussions with Altria.
That will give Altria a 45% ownership interest in Cronos.
Altria also will receive warrants, which, if exercised, would increase its ownership to 55% and provide an additional CA$1.4 billion in proceeds for the integrated marijuana company.
The transaction is expected to close in the first half of next year.
Altria will nominate four directors to an expanded seven-member Cronos board.
"We believe an investment of this magnitude provides overall legitimacy to the industry as a whole and should represent a positive catalyst for the sector, with the news likely to drive valuations higher – particularly considering the sector's recent pullback," Matt Bottomley, an analyst with Toronto-based investment firm Canaccord Genuity, wrote in a research note.
Altria had been assessing market opportunities in the cannabis industry since at least September.
The cigarette maker's move follows modest investments in the cannabis sector by tobacco companies Imperial Brands and Pyxus International (formerly Alliance One International) over the past year.
In February, Pyxus bought controlling stakes in two Canadian marijuana producers, Canada's Island Garden and Goldleaf Pharm. United Kingdom-based medical cannabis startup Oxford Cannabinoid Technologies in June.
Cronos is traded on the Toronto Stock Exchange and the Nasdaq under the ticker symbol CRON.
This story will be updated throughout the day.
Matt Lamers can be reached at [email protected]
To sign up for our weekly Canada marijuana business newsletter, click here.
Source: Source link